Team Challenge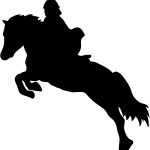 G&M's Team Challenge (Not available for Gymkhana Events)
To promote team work and camaraderie between riders at all levels and all disciplines – and hopefully have some fun doing it.
Teams will be made up of three to five G&M members, from a barn or a group of friends. You can also give your team a name.
Teams will be submitted on / prior to the first show / Gymkhana of the year. If you are submitting a team form prior to the first show, only fill out the team name and members. The forms will be kept by the show secretary.
Before the start of each show day, you will decide which three members will ride for points in which three classes and enter this information on your team form. One class per team member per show to count for points for the challenge. Once a form is filled out for the day, it cannot be changed.
Riders can only be members on one team at shows.
Show teams may be made up of both English or western riders.
Team members can be from any division or level, except leadline. Points earned will count equally.
As with year-end points, riders must compete in at least two shows to be on the team.
Points will be awarded as follows:
Class Entries  1st     2nd     3rd     4th     5th      6th
1                 1
2                 2           1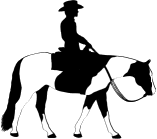 3                 3           2          1
4                 4           3          2         1
5                 5           4          3         2         1
6                 6           5          4         3         2          1
The Team Challenge will be a year-end award. The award will be presented to the winning team at the year-end awards banquet for bragging rights.
In the event of a tie at year's end, the tiebreaker will be decided by the highest placing of the lowest level rider from the first open show. There is no additional charge to be a team.